Title: Far Cry 4 Update v1.8+3DLC Multi2 Reloaded
Category: Action
Release Date: Updating...
Description: Its finally here. And by "it" we of course mean the highly-anticipated co-op update for the Far Cry 4 Map Editor.
Its finally here. And by "it" we of course mean the highly-anticipated co-op update for the Far Cry 4 Map Editor. With the latest update, all of those awesome maps youve been playing and creating can be played in either single-player or with a friend. Its a gamechanger to be sure, and we know its something fans have been asking for.
Featured Update v1.8
Co-Op Map Editor FAQs
All maps will be playable in co-op and in single player mode.
Map creators will be able to place two spawn points: The first one will spawn Player One, while the second one will spawn Player Two.
If only player spawn point is present on the map, both players will spawn at the same location.
In the Quick Play menu you can quickplay top rated maps, random maps, and host a co-op game.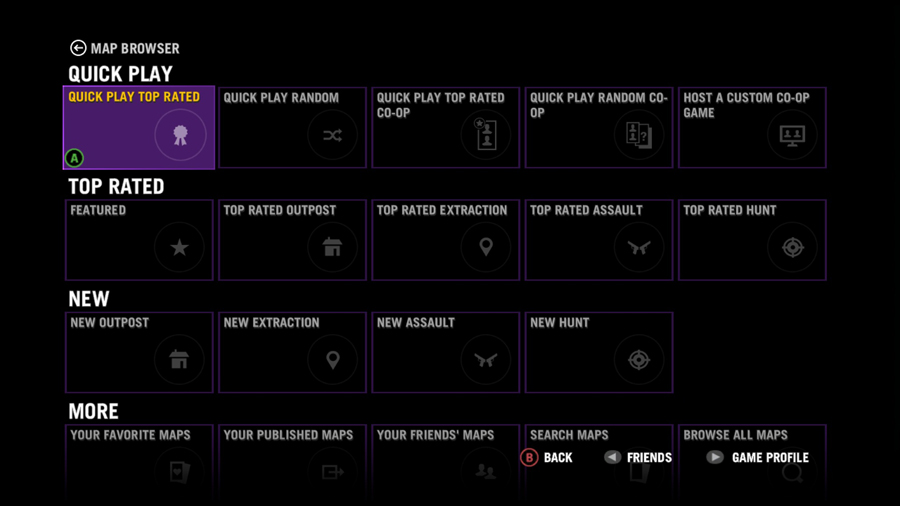 New In-Game Editor [IGE] Features:
Consoles: Lock/Unlock camera function. This is available when using the "Select" tool.
Occlusion Mesh Helper: When you place or move an object, a gray box will display the occlusion mesh. This option can be enabled/disabled in the "Editor" settings.
5 new Ally Rebel archetypes.
Fixed an issue where Snow was deactivated when restarting a map while in the Map Editor.
Fixed an issue where the Vista and Snow did not appear once the map was published.
Animals should now properly exit open gates.
Fixed an issue that resulted in rotation not working for the spawners of wave 2 and 5, as well as for the ambient spawners.
Wave trigger settings should no longer reset to the default value when opening the map.
The healing syringe should now display the correct value after a Player has restrated the mission.
Static vehicles no longer count towards the AI budget.
Fixed an issue that would cause the Map Editor to crash while using the Bumb tool.
PC: Fixed the "Copy to Clipboard" function. Map creators can now copy and paste objects from one map to another.
PC: Map searches start as soon as a letter is entered rather than after pressing enter.
Co-Op
Integrated Outpost Master in Co-Op
Fixed various client connectivity issues
Fixed various Host/Client Replication issues.
Load and Save Files
Fixed various checkpoint placement issues
Fixed various issues with vehicle placements
Matchmaking and PvP
Various fixed with matchmaking stability and PvP
Fixed insonsistencies with the XP in the load-out menu
Fixed various spawning issues
3DLC Include
Far Cry 4 - Escape From Durgesh Prison
Far Cry® 4 – Overrun
Far Cry® 4 – Hurk Deluxe Pack
Download Far Cry 4 Update v1.8

Download Free Far Cry 4 Update v1.8 + 3DLC

Download Free Far Cry 4 Update v1.8 + 3DLC Link Torrent
How To Install Update
1. Unrar
2. Install the update
3. Copy over the cracked content from the /Crack directory to your game
install directory
4. Play the game
Check Other Version Far Cry
Far Cry 4 base Version + Update v1.5 Reloaded