Title: Ravenmark: Scourge of Estellion
Category: Strategy
Release Date: Updating...
Description: In the world of Eclisse, the ruling Empire of Estellion is besieged by a scourge of embittered zealots from the swamp nation of Kaysan, erased from history by the Empire?s hubris
Trailer
Screenshot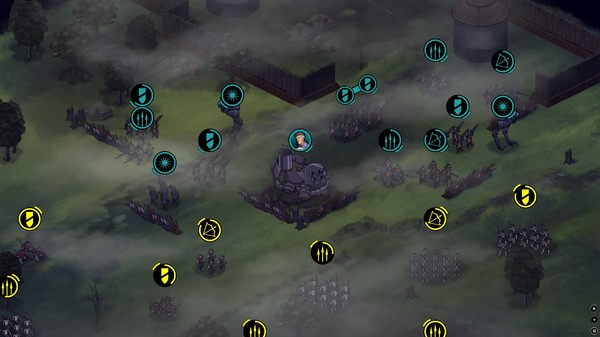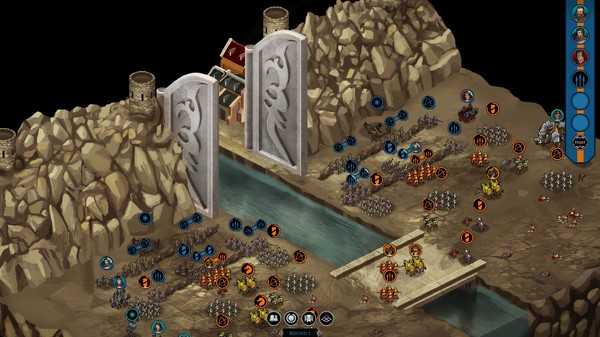 Featured
Rich story-driven campaign: Take command of Calius Septim and a dozen other commanders as you fight your way through the beautiful world of Ravenmark
Innovative "WeGo" game system: Anticipate all moves of your enemy in order to counter them effectively.
Limited command: Decide which troops to order around when you have more of them in your force than your leader can deal with.
Standing Orders: Harness A.I. assisted commands that persist across multiple turns and reduce the complexity of micro-managing large armies.
Flexible Formations: Group up to three units of a kind into a single Formation, which provides special abilities and buffs to overcome foes with.
Explore the Codex: Delve into the richly storied cultures and history of the various nations, characters and locales encountered throughout Ravenmark.
System Requirements
MINIMUM:
OS:

Windows XP SP2+ / Vista / 7 / 8

Processor:

Intel P4/AMD Athlon XP or better

Memory:

1 GB RAM

Graphics:

Open GL 1.5 Compatible Graphic Card

DirectX:

Version 9.0c

Hard Drive:

700 MB available space
©2015 Slitherine Ltd. All Rights Reserved. SlitherineLtd. and their Logos are all trademarks of Slitherine Ltd. All other marks and trademarks are the property of their respective owners. Developed by Witching Hour & Slitherine Ltd.
Download
Download Ravenmark: Scourge of Estellion
Uploading...